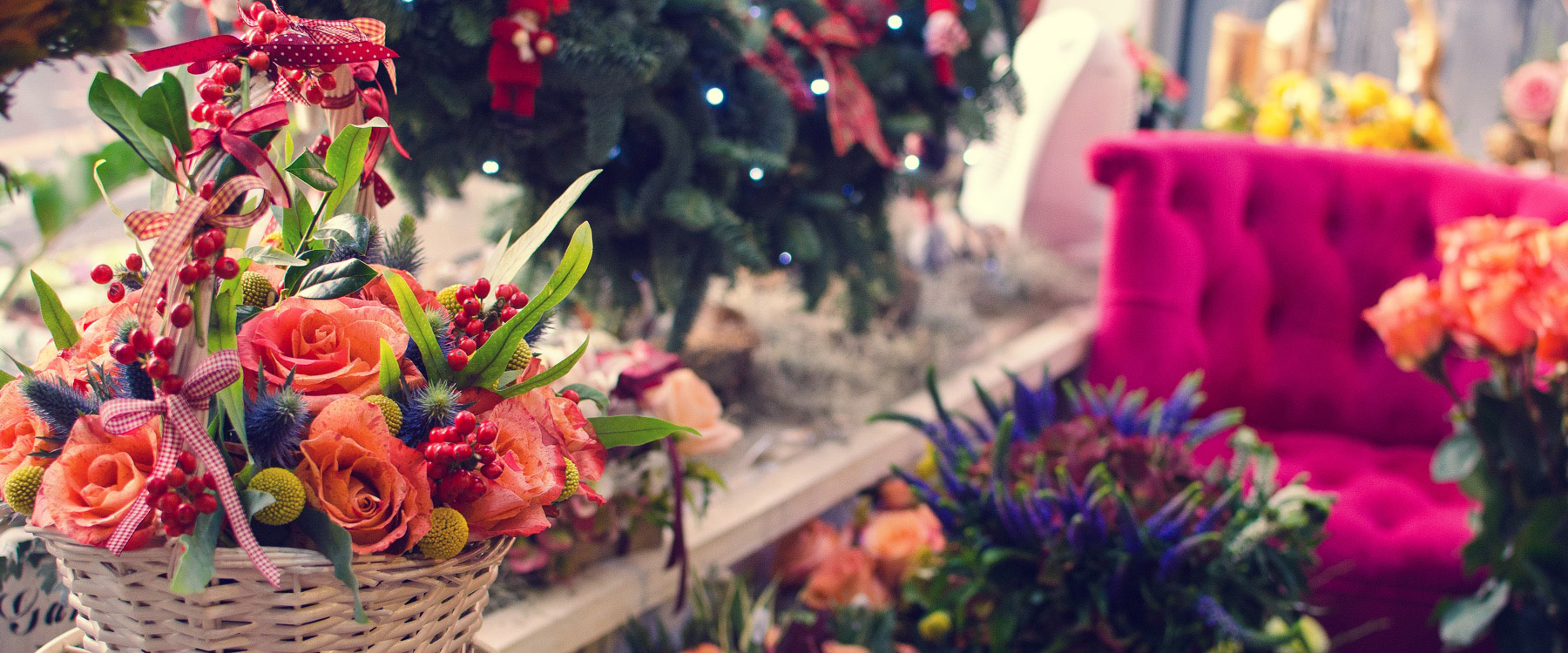 What happens if I provide an incorrect delivery address?

Any incorrect delivery address will incur an additional $14.99 delivery charge.
Floral Deliveries to the U.S. and Canada

* Note all transactions are in US currency. In the U.S. and Canada, same-day delivery is generally available Monday through Saturday on orders received before 12:00 pm in the recipient's time zone (excluding holidays and peak floral delivery periods). Orders received after 12:00 pm in the recipient's time zone may be delivered the next delivery day. Outside our local delivery area, there may not be delivery available on Sundays. Please make sure that your order information is accurate and complete in order to avoid delivery delays. This would include the apartment or suite # if needed, and most especially a current telephone number.
Floral Order Delivery Times

Most florist shops make deliveries during normal business hours (9 AM to 6 PM). However, since we do not know each florist's delivery schedule for a particular day, we will be unable to guarantee delivery requests for a specific time or within an hourly range unless verbally agreed. Requests may be taken for either an AM or PM delivery with a verbal confirmation, but they cannot be guaranteed without an additional fee required for special delivery.
When the Recipient Is Not Home

The florist may choose to leave the arrangement with a neighbor or manager and attach a note to the recipient's door stating who accepted the arrangement on their behalf; or if the area is secure, to leave the arrangement at the door. The florist may also leave a note on the recipient's door asking the recipient to call the florist's shop and arrange a convenient time for re-delivery. Another option is calling the recipient first to arrange a delivery time. If the recipient is at work all day, we suggest sending the arrangement to the workplace. Incomplete or incorrect address or phone numbers may delay delivery. Most florists employ professional delivery personnel who will find the best delivery choice for your special gift.
International Floral Deliveries

Due to the various time zones between the U.S. and other continents, same day delivery is not available. We can only guarantee delivery dates for orders received three business days in advance. You must call us to place an international delivery order; you cannot do so online.
Gift Items Shipped Directly

Several of our gift items are shipped directly through Federal Express, Airborne, or UPS. At this time, we are unable to ship to PO boxes, hotels, or hospitals. Cut-off times for same-day shipment and available shipping options are clearly marked on the order form for each item. The date your order will be received will depend on the shipping date and the shipping method you select. Items shipped UPS Ground can take 3 to 7 business days, and delivery dates are not guaranteed. Items shipped Overnight or 2-Day are guaranteed to be delivered within that period. Please note that the guaranteed shipping options are based on business days, so an order shipped on a Friday by FedEx 2-Day would be delivered on the following Tuesday.
Cancellation Policy

While we process your request the moment we receive it during business hours, it is sometimes very difficult to get cancellation requests complete. Our network ranges throughout the country and because of the importance placed on a timely delivery of your request and various time zones, it can sometimes be very difficult to stop or cancel a delivery attempt or a placed order. Cancellations must be done prior to delivery, and in all cases within 24 hours or placing your order. Any cancellation requests after this period cannot be guaranteed and are subject to a 20% charge.
Return/Substitution Policy

As we are dealing with a fresh product, many variables may affect the condition of your arrangement. Depending on the type and variety of flower, you can expect cut stems to look beautiful for a minimum of 5 days.

Flowers:
Please report any issues within 3 days of receipt. We will gladly send a new arrangement to your recipient and pick up the unsatisfactory arrangement. If you are still not satisfied with the product, we will be happy to pick up the item and refund your purchase price. Flowers must be returned in the same container in which they were received, if applicable.

Plants:
Please report any issues within 5 days of receipt. We will gladly send a new plant to your recipient and pick up the unsatisfactory product. If you are still are not satisfied, we will be happy to pick up the item and refund your purchase price. Plants must be returned in the same container in which they were received.

Gift Baskets:
Please report any issues within 5 days of receipt. We will pick up the product and issue a refund of your purchase price once it is received back in the shop. Gift baskets must be returned in the same state as received; with all products intact and in same container or basket.

• Refunds will be processed within 7 business days after the product is returned to the shop.
• Refunds will not apply if a replacement product was supplied and accepted.
• Durocher Florist must be notified in the time frames indicated. Items will be picked up (and replacement product provided) based upon our delivery schedule. Clients are always welcome to bring the product into the flower shop for immediate return and replacement.

Durocher Florist is appreciative of your patronage. Please let us know how we can help you by calling us at (413) 785-5148 or e-mailing us at cs@durocherflorist.com.
SMS/MMS Mobile Transactional Message Privacy Policy

We respect your privacy. We will only use information you provide through the Program to transmit your mobile messages and respond to you, if necessary. This includes, but is not limited to, sharing information with platform providers, phone companies, and other vendors who assist us in the delivery of mobile messages. WE DO NOT SELL, RENT, LOAN, TRADE, LEASE, OR OTHERWISE TRANSFER FOR PROFIT ANY PHONE NUMBERS OR CUSTOMER INFORMATION COLLECTED THROUGH THE PROGRAM TO ANY THIRD PARTY. Nonetheless, We reserve the right at all times to disclose any information as necessary to satisfy any law, regulation or governmental request, to avoid liability, or to protect Our rights or property. When you complete forms online or otherwise provide Us information in connection with the Program, you agree to provide accurate, complete, and true information. You agree not to use a false or misleading name or a name that you are not authorized to use. If, in Our sole discretion, We believe that any such information is untrue, inaccurate, or incomplete, or you have opted into the Program for an ulterior purpose, We may refuse you access to the Program and pursue any appropriate legal remedies.

This Privacy Policy is strictly limited to the Program and has no effect on any other privacy policy(ies) that may govern the relationship between you and Us in other contexts.
SMS/MMS Mobile Transactional Message Program Opt-in and Opt-out

User Opt In: The Program allows Users to receive SMS/MMS mobile messages by affirmatively opting into the Program, such as through online or application-based enrollment forms. Regardless of the opt-in method you utilized to join the Program, you agree that this Agreement applies to your participation in the Program. By participating in the Program, you agree to receive transactional mobile messages (e.g., receipts, password resets, account notifications) at the phone number associated with your opt-in. Message and data rates may apply.

User Opt Out: If you do not wish to continue participating in the Program or no longer agree to this Agreement, you agree to reply STOP, END, CANCEL, UNSUBSCRIBE, or QUIT to any mobile message from Us in order to opt out of the Program. You may receive an additional mobile message confirming your decision to opt out. You understand and agree that the foregoing options are the only reasonable methods of opting out. You also understand and agree that any other method of opting out, including, but not limited to, texting words other than those set forth above or verbally requesting one of our employees to remove you from our list, is not a reasonable means of opting out.